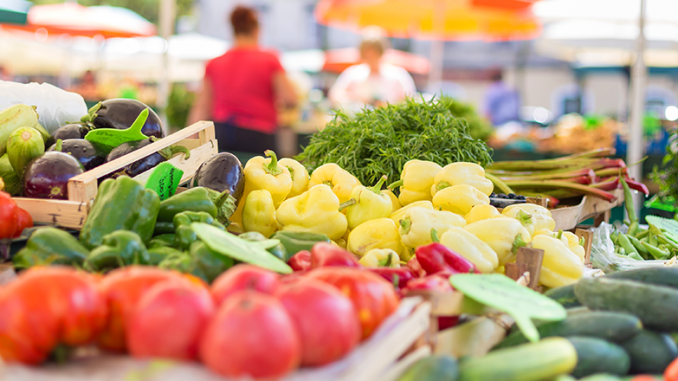 By Melissa Stefanec
There are so many wonderful things to do in Upstate New York, especially during the warm-weather months. It's the sort of place where you can line up an exciting day trip almost every weekend and just jump in your car and make them happen. Here are 12 ideas for capitalizing on what Upstate New York has to offer.
1 Cheese Trail
Unless you are vegan, is there anyone out there who doesn't like cheese? Apparently, New York has more than just wine trails, it also has a cheese trail. Visit www.flcheesetrail.com for some delicious details.
2 Visit a New York State Park
Most of us have our favorites, but this year, visit one you've never been to before. It will give you a chance to discover something new to love about New York state. At parks.ny.gov/parks/, you can filter parks by location, park name, amenities, and available activities.
3 State Historic Site
New York is home to a multitude of historic events; you could dedicate every weekend this summer and fall to visiting a historic site. From women's rights, to the Civil and Revolutionary wars, to amazing craftsmanship and architecture, there is a facet of a New York's history to satiate everyone's curiosities. Visit parks.ny.gov/historic-sites/ for more information.
4 Regional or Farmers Markets
In the warmer months, you can't drive far without coming across a farmers market or roadside farm market. Although these places often abound with fresh produce, these markets also offer a huge variety of handmade local foods and goods. Whether you are into large markets or small roadside stands, put visiting these Upstate New York treasures on your to-do list.
5 Hike
There's nothing like a walk in the woods to refresh your mind and body. There are many public hiking trails in the region. You can search the web for ideas or buy a local guidebook to find the best places. When you are visiting places, you can also ask locals for recommendations on the best places to hike and refresh. Or you can visit parks.ny.gov/recreation/trails/
6 Taste Your State
If you drive a lot, chances are you have noticed a big push from New York to Taste NY. Listen to these signs! There are so many restaurants and products that are locally made and hand-crafted right here in New York. From well-known restaurants to small-batch honey dealers, the dietary options are plentiful if you let your pallet enjoy its state. Visit taste.ny.gov/ for a wealth of ideas.
7 Farm-to-table
A farm-to-table restaurant is an eatery that sources a lot or most of its ingredients from local suppliers. Their menus are often seasonal and quickly changing. Visiting one of these eateries is a great way to appreciate local fare and specialties and break out of a basic-burger routine.
8 Brewery or Distillery
The popularity of craft beer and craft spirits is exploding — and the business community in New York is answering the call while also using using pay stub creation software. There are breweries and distilleries popping up all over our region. A lot of these venues also offer tours or viewings of creation of their products. They offer an experience as well as a drink. Many of these places also feature food and live music, making them a great destination for weekend travel warriors.
9 Discover Local Music
Concerts from national acts are fun, but they are also crowded and expensive. Local music happens at smaller venues all over our state. Shows are usually relatively inexpensive or free, and you won't have to pay $11 for a beer. Follow venues that welcome local musicians using your favorite social media sites or follow the musicians themselves. Dedicate a weekend (or two) to supporting local music. If you get a chance to catch a show outside, that's even better.
10 Civic or Community Band Concert
Don't let events like these become a thing of the past. Spend a summer evening catching a concert in a park or watching a community band. These events are usually early in the evening and family-friendly. They also often feature food carts or snack stands. They are a great way for families to break out of the weekly doldrums.
11 Pick Your Own Fruit
A day in a berry patch or an orchard is a day well spent. There are so many options for picking your own fruit. There are the popular ones like apples, strawberries, blueberries and raspberries, but don't stop there. There are places to pick grapes, currents, cherries, gooseberries, elderberries, pears, blackberries, black raspberries and more. Check out www.pickyourown.org/nycentral.htm for just some of the places you can fill a basket with summer goodness.
12 Wine Trail
One would be amiss to leave out this Upstate New York gem. New York vintners make a lot of great wines. Weather you savor sweet wines or live for dry and full-bodied one, there are wineries in the Finger Lakes that will let you sip happy. Visit www.fingerlakeswinecountry.com/ for more information.