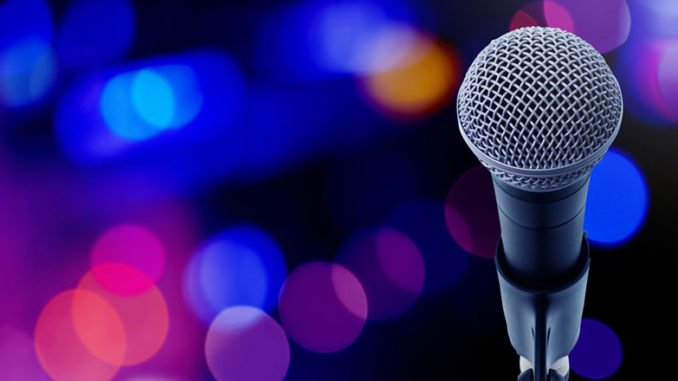 Yes, despite the coronavirus, several great concerts are scheduled to happen this season
By Deborah Jeanne Sergeant
ATTENTION PLEASE: While COVID-19 may have canceled a number of concerts planned for this season (Santana and Earth, Wind & Fire, for example), you still have plenty of top concerts to attend, regardless of your preferred genre. The following concerts were confirmed to take place as of early June. Make sure to call or check the website before you head out to attend them.
Jazz
Sept 19-20 — Lake George. Lake George Jazz Weekend hosts numerous contemporary jazz performers. Check the website for the complete schedule for the free festival. Shepard Park, Canada Street. www.lakegeorge.com/annual-events/jazz-festival. 518-668-2616.
Oct. 2 — Rochester. Rochester International Jazz Festival boasts 1,750 top jazz performers among 21 stages throughout the city. The complete schedule is on the website. http://rochesterjazz.com. 585-454-2060.
Oct. 7 — Charlotte. Big Band Dance Series hosts Andy Stobie and the Finger Lakes Jazz Orchestra, beginning at 7:05 p.m. Roger Robach Community Center, Ontario Beach Park, Lake Avenue and Beach Avenue. www.facebook.com/21mcparks. 585-865-3320.
Oct. 23 — Buffalo. Art of Jazz. Grammy award-winning vocalist Catherine Russell performs at 8 p.m. Kleinhans Music Hall, 3 Symphony Circle. https://kleinhansbuffalo.org. 716-885-5000.
Rock
July 3 — Darien Center. Canadian rockers Nickelback bring their All the Right Reasons Tour to New York at Darien Lake. 6:30 p.m. Darien Lake Performing Arts Center, 9993 Alleghany Road. www.sixflags.com/darienlake/special-events/concert.
Aug. 21 — Batavia. Motley Crue vocalist Vince Neil performs, along with Savage Cabbage and The Time Britt Band. 5:30 p.m. Batavia Downs Gaming and Hotel, 8315 Park Road. www.bataviadownsgaming.com.
Aug. 22 — Waterloo. Johnny Rivers. Grammy Award-winning rocker Johnny Rivers has 17 Gold records and more than 30 million records sold performs in concert. 8 p.m. The Vine at Del Lago Resort, 1133 state Route 414. https://dellagoresort.com. 315-946-1695.
Aug. 29 — Darien Center. Matchbox Twenty 2020 performs with The Wallflowers. Darien Lake Performing Arts Center, 9993 Alleghany Road. www.sixflags.com/darienlake/special-events/concert.
Aug. 31 — Canandaigua. Kiss's End of the Road World Tour: The Final Tour Ever comes to Upstate, performing with David Lee Roth. 7:30 p.m. Constellation Brands–Marvin Sands Performing Arts Center: CMAC, 3355 Marvin Sands Dr. www.cmacevents.com. 585-394-4400.
Bluegrass/Fiddling
July 23 — Sodus. The 12th Annual Brantling Bluegrass Festival includes The Rebekah Long Band, Mountain Highway, Williamson Branch, Barn Floor Goovers, Remington Ryde, the Kevin Prater Band, Beartracks, Mike & Mary Robinson, Gone Fishin' and Linabelle. The complete schedule is online. 4015 Fish Farm Road. www.brantlingbluegrass.com.
Aug. 15-16 — Mumford. The Fiddler's Fair includes more than 100 musicians on five stages for a weekend of non-stop fiddling, from folk to jazz fusion, French-Canadian traditions to Irish, and bluegrass to rock. Times and admission on website. Genesee Country Village and Museum, 1410 Flint Hill Road. www.gcv.org. 585-538-6822.
Show Tunes
Aug.13 — Clayton. Jeremy Stolle of Phantom of the Opera performs. He is a recording artist and concert singer currently in the Broadway production of The Phantom of the Opera and he recently, he starred in the new Disney theatricals pre-Broadway production of The Hunchback of Notre Dame. 7:30 p.m. Clayton Opera House, 403 Riverside Dr. www.claytonoperahouse.com. 315-686-2200.